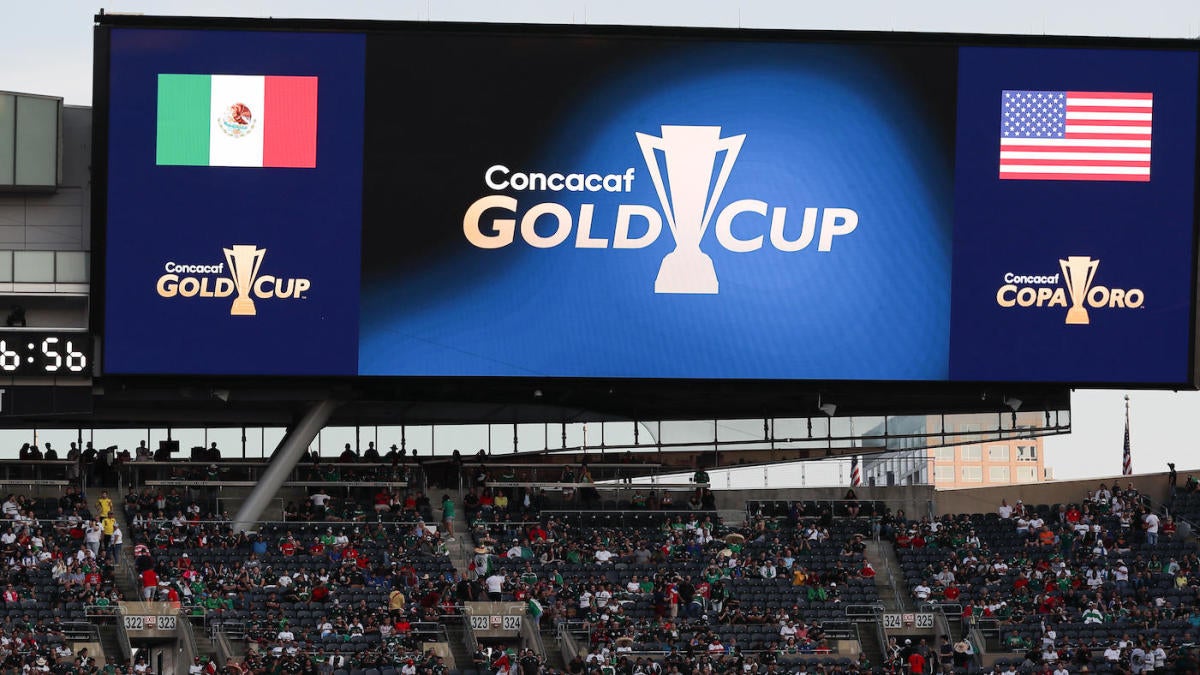 The Gold Cup draw took place on Friday as it paired the United States with Jamaica, Nicaragua and a play-in winner involving Curaçao, St. Kitts & Nevis, French Guiana or Sint Maarten in Group A as they look to retain their Gold Cup title. 
The tournament will also see Costa Rica and Panama matched up after the latter won the group that the two teams shared in Nations League play. Mexico are in arguably the toughest group of the tournament, which includes invited guests Qatar, along with a Haiti side that can score with anyone, and a Honduras side seeking a bounce-back from previous woes in Concacaf.
Thirteen United States cities will join Toronto as hosts: Arlington, Charlotte, Cincinnati, Chicago, Fort Lauderdale, Glendale, Harrison, Houston, Inglewood, Las Vegas, San Diego, Santa Clara and St. Louis. There hasn't been a team to win the Gold Cup in back-to-back editions since Mexico in 2009 and 2011, but the United States can best El Tri on that mark if they can manage to defend the title this summer.
The tournament will take place from June 16 to July 16 with the final being hosted at SoFi Stadium.
Listen below and follow In Soccer We Trust: A CBS Sports Soccer Podcast where your three favorite former USMNT players cover everything you could possibly want to know about the United States men's national team.
Preliminary stage
This stage will see three teams advance into the group stage. Seeded teams are listed first for Round 1 matchups while the non-seeded teams are second.
Matchup 1: Trinidad and Tobago vs. Guadeloupe
Matchup 2: Martinique vs. St. Lucia
Matchup 3: Curaçao vs. St. Kitts & Nevis
Matchup 4: French Guiana vs. Sint Maarten
Matchup 5: Suriname vs. Puerto Rico
Matchup 6: Guyana vs. Grenada
The pairings for Round 2 have been pre-determined, and will be as follows:
Matchup 7: Winner Matchup 1 vs Winner Matchup 6
Matchup 8: Winner Matchup 2 vs Winner Matchup 5
Matchup 9: Winner Matchup 3 vs Winner Matchup 4
Group Stage
Group A: United States, Jamaica, Nicaragua, Winner Matchup 9
Group B: Mexico, Haiti, Honduras, Qatar
Group C: Costa Rica, Panama, El Salvador, Winner Matchup 8
Group D: Canada, Guatemala, Cuba, Winner Matchup 7
Group A will see the United States pitted against a Jamaica squad in a rematch of the 2017 Gold Cup final. Mexico will have a tough challenge to make it out of their group while Canada should be able to finish atop of Group D. Group C is anyone's to win as this Costa Rica side is one that's far from its glory days but knows a thing or two about tournament play.