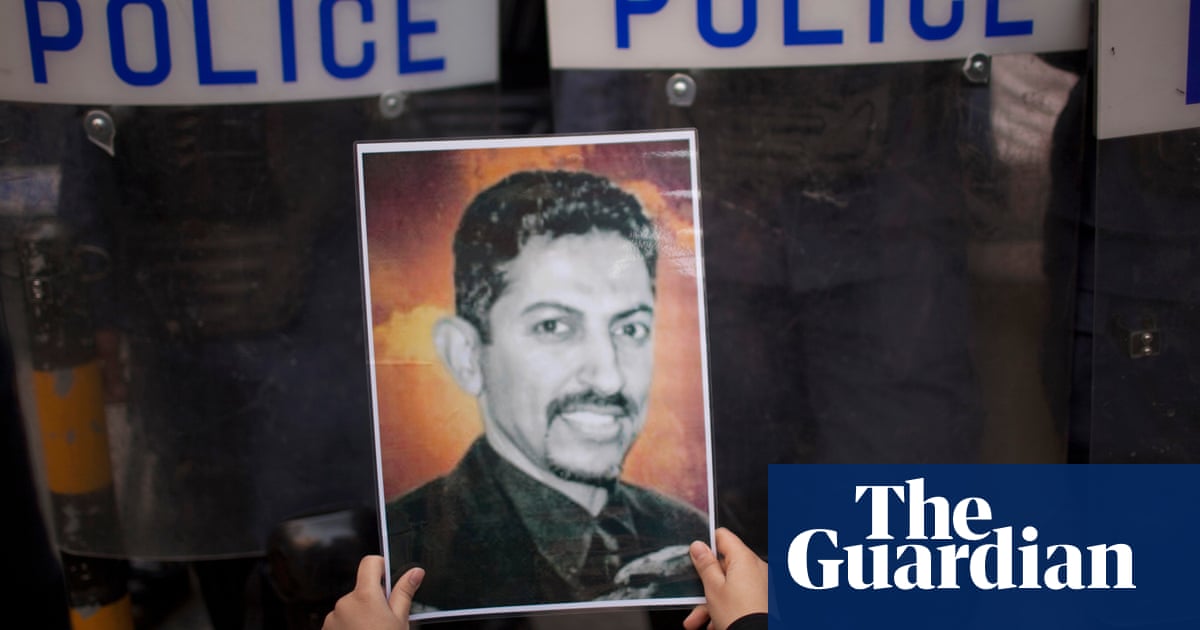 At least 500 prisoners are on hunger strike inside a Bahraini prison primarily used to detain prisoners of conscience, refusing food in protest at their detention conditions.
Detainees began refusing food on 7 August, and increasing numbers have joined since.
Sayed Alwadaei, at the Bahrain Institute for Rights and Democracy (Bird) and a former inmate at Jau prison, said: "This is probably one of the most powerful strikes that has ever happened inside the Bahraini prison system; the scale of it is overwhelming."
According to a statement from the inmates released through the outlawed Al-Wefaq opposition party, the hunger strike includes demands for increased time outside their cells, currently limited to an hour a day, prayers in congregation at the prison mosque, changes to constraints on family visits, improvements to education facilities and access to proper medical care.
"These are not frivolous demands, but necessary ones required for human life," the prisoners added.
The tiny Gulf island of Bahrain, population 1.5 million, has one of the highest incarceration rates per capita in the Middle East. An estimated 3,800 people are behind bars, of which Bird estimates that 1,200 are prisoners of conscience.
Since pro-democracy protests against the ruling Al Khalifa family swept Bahrain in 2011, a large number of people connected with demonstrations have been incarcerated. The government has launched sweeping crackdowns on activists, civil society and opposition political groups, including banning two political parties.
Most of the 1,200 political prisoners held in Bahrain are in Jau prison. Former inmates such as Alwadaei say political prisoners are housed in separate blocks and subjected to especially harsh treatment.
Prominent political prisoners, including the veteran human rights defender Abdulhadi al-Khawaja, are among the hunger strikers in Jau. His daughter, the activist Maryam al-Khawaja, said her father, who has been incarcerated since 2011, launched his own hunger strike to demand adequate medical treatment for a heart condition, after he was denied an appointment with a cardiologist on 11 occasions.
She said her father believed he had been singled out for additional punishment after demanding that prisoners received proper medical attention.
The lack of medical care, she said, was putting his life at risk. "He has a heart arrhythmia and he is at risk of a heart attack or a stroke at any time. We believe my father needs urgent surgery to install a pacemaker."
Prisoners say denial of medical treatment, use of punitive solitary confinement and abuse are common. The family of Ahmed Jaafar Mohamed Ali, a dissident extradited from Serbia to Bahrain last year in contravention of a ruling by the European court of human rights because of fears he would be tortured in Bahrain, said he had joined the hunger strike.
His family say that after Ali demanded to see the duty officer at Jau on 15 August, the officer arrived and instructed other guards to pepper spray Ali in the face. He was then bound, with his arms behind his back and on his legs, before being taken to solitary confinement.
The national communication centre of Bahrain told the Guardian after publication: "The government of Bahrain is committed to protecting human rights and ensuring that international standards are met for all dealings with inmates at its reform and rehabilitation facilities", and repeatedly asserted there were no prisoners of conscience held within its system.
Officers and other employees at Jau prison "are fully committed to dealing with inmates in accordance to the law," it added.
The office of Bahrain's interior ministry ombudsman said it had conducted investigations to "ensure the inmates obtain all their rights, whether from health care, visits or contact with their families, and are not being subjected to ill-treatment".
Maryam al-Khawaja pointed to the broad international assistance received by Bahraini authorities from abroad, including Britain. The UK prime minister, Rishi Sunak, met the crown prince of Bahrain, Salman Bin Hamad Al Khalifa, in July. Britain also increased funding to the Bahraini interior ministry and security bodies to £1.8m last year through its opaque Gulf strategy fund.
She said: "The ruling family know they are incredibly dependent on their western allies … in many ways they [the allies] have enabled the Bahraini regime to stay in power."