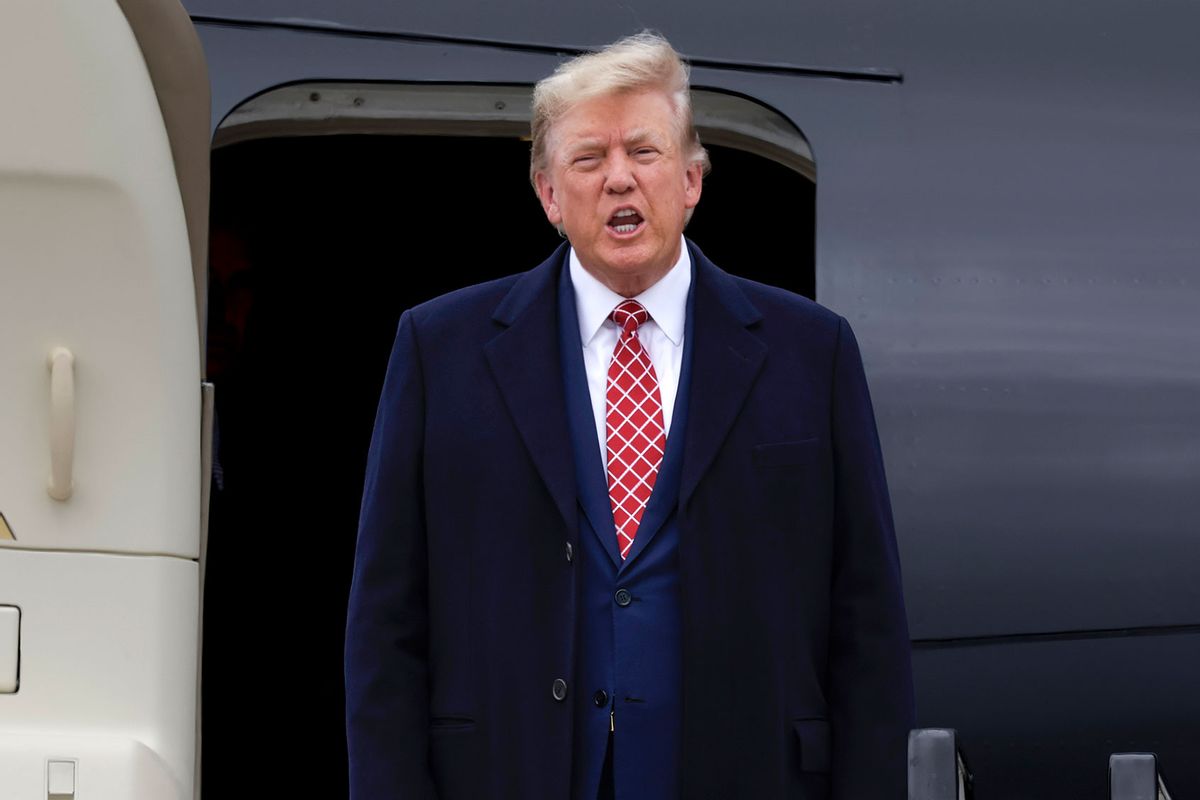 A new Trump hotel and golf course under development in the Gulf of Oman raises fresh ethical concerns as Donald Trump runs for president again in 2024, a New York Times investigation revealed Tuesday.
Trump was both invited into the project by a Saudi Arabian real estate firm with close ties to the Saudi government and is now directly in business with the government of Oman to develop it.
"This is as blatant as it comes," Citizens for Responsibility and Ethics in Washington chief ethics council Virginia Canter told the Times. "How and when is he going to sell out U.S. interests? That is the question this creates. It is the kind of corruption our founding fathers most worried about."
"I have never seen anything like the Oman deal, re the potential for a conflict of interest."
As part of his investigation,Times reporter Eric Lipton conducted interviews, visited the Oman construction site, and looked over hundreds of pages of financial documents.
"As a NYT reporter, I've been investigating Trump family international deals since 2016," Lipton tweeted. "India, Indonesia, Philippines, Turkey, Panama. I have never seen anything like the Oman deal, re the potential for a conflict of interest."
According to the terms of the deal, the Trump Organization will design a hotel, golf course, and golf club and manage them for as long as 30 years. It will not put any money into the project, but has already received at least $5 million.
Its business partners are the Saudi real estate firm Dar Al Arkan and the government of Oman, which is putting up land and money for the project and will reap a share of the profits over time.
Lipton noted that both Trump and son-in-law Jared Kushner worked to deepen the U.S. relationship with Oman while Trump was in office. Oman is a U.S. ally and an important regional player because it maintains a relationship with both Saudi Arabia and Iran.
Trump also deepened ties with Saudi Arabia during his presidency. After his departure, he and Kushner have continued to do business with the country, as he worked with Saudi Arabia's sovereign wealth fund to host the LIV golf tour and Kushner received a $2 billion investment from the fund.
Trump announced that he would seek reelection on November 15, 2022. Days later, DarGlobal posted a video on YouTube launching the Trump-brand facilities at the Oman resort that featured footage of a Trump tower deal-closing event that Trump attended the same week. In February 2023, after his father had already thrown his hat into the presidential ring, Eric Trump traveled to Oman to meet with officials there.
"His stake in the project in Oman as he runs for president again only focuses more attention on whether and how his own financial interests could influence foreign policy were he to return to the White House," Lipton wrote for the Times.
The federal prosecutors behind Trump's indictment for mishandling classified documents have already subpoenaed information about his deals with foreign governments, including the LIV golf tour.
"This alone should disqualify Trump from ever being president again," journalist Victoria Brownworth tweeted in response to the Times revelations.
Another potential concern raised by Lipton is the possibility of labor rights violations in the construction of the project. Daytime temperatures in Oman can reach into the 100s of degrees Fahrenheit, and the country, like other gulf nations, has faced criticism for its treatment of migrant workers. Workers on the new project were paid as little as $340 per month for the first phase of construction, an engineer told Lipton.
"It's too hot—too hot," 38-year-old supervisor Mathan Mp of Tamil Nadu, India, told the Times. "But we came for work. We have a time schedule. We have to finish the project."