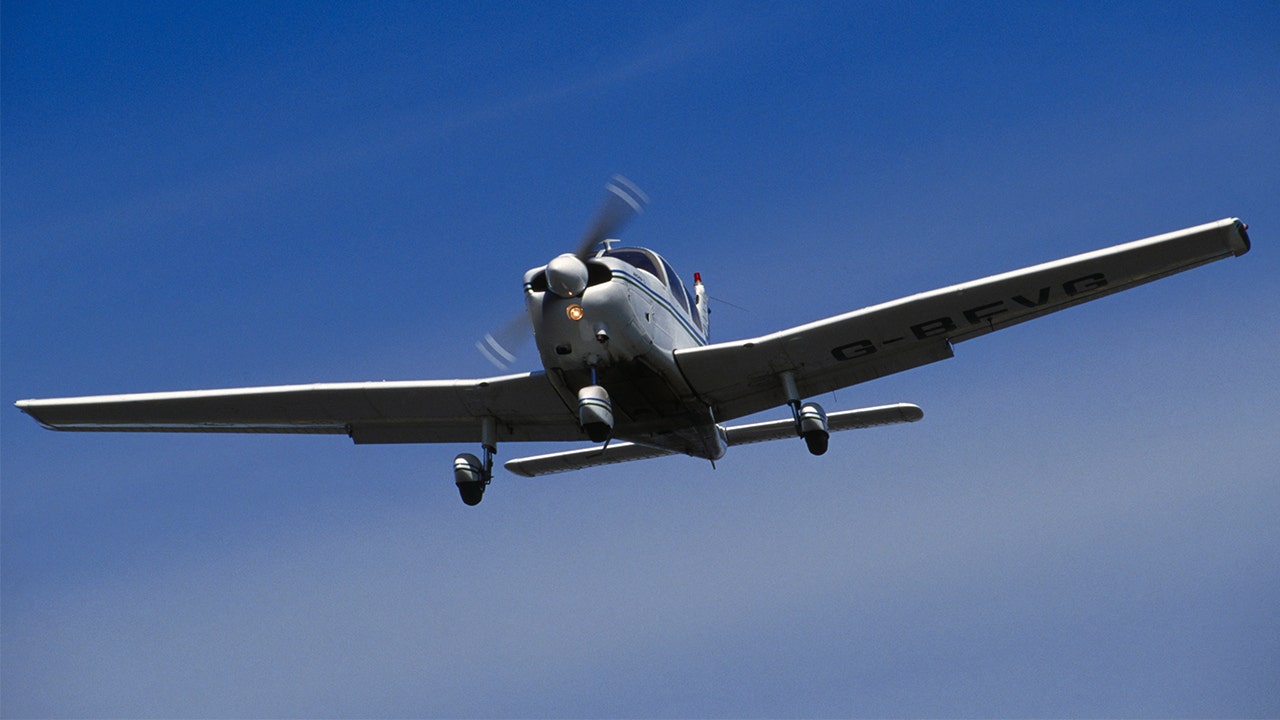 The Venice, Florida police department on Thursday identified two Indiana couples killed in a small plane crash off the Gulf Coast Wednesday evening. 
Police identified the deceased as pilot William Jeffrey Lumpkin, 64, and passenger Rick Joe Beaver, 60. Both men were from Indiana. By Thursday afternoon, police were able to identify the other victims as Patricia Ann Lumpkin, 68, and Elizabeth Anne Beaver, 57. The women are believed to have been the men's spouses. The four were the only passengers on the plane, police said.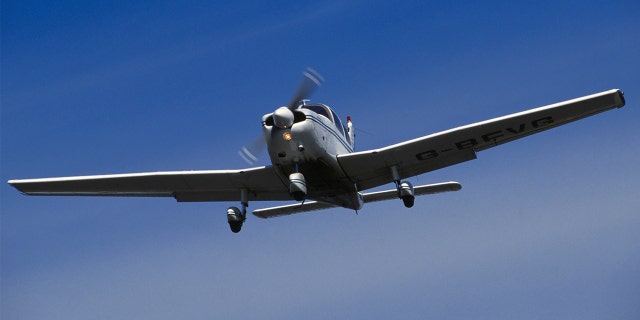 A plane model similar to the one that crashed in the Gulf of Mexico off the coast of Florida Wednesday evening.  (Universal Images Group via Getty Images)
The plane – a single-engine Pipe PA-32R – had taken off from Venice Airport when it crashed into the Gulf of Mexico, west of the city's fishing pier, just after 9:30 p.m. Wednesday. 
Venice police Capt. Andy Leisenring said several people on the pier saw the plane crash and called 911. He said police "were unable to deploy a dive team until we had daylight." 
The plane was spotted just before noon Thursday under about 23 feet of water, he said.
VIDEO CAPTURES MOMENT ARKANSAS TORNADO 'ALMOST TOOK MY LIFE,' WOMAN SAYS
Leisenring said the two couples left St. Petersburg and flew to Venice around 5 p.m. Wednesday. They parked the plane at the airport and had dinner with friends at a restaurant on the pier. They returned to the airport after 9 p.m. and crashed shortly after 9:30 p.m.
Crews from the Florida Fish and Wildlife Conservation Commission, the Sarasota Sheriff's Office and the U.S. Coast Guard continued to search the debris field Thursday morning.
CLICK HERE TO GET THE FOX NEWS APP
The Federal Aviation Administration and the National Transportation Safety Board have been notified .
The Association Press contributed to this report. 
Bradford Betz is a Fox News Digital breaking reporter covering crime, political issues, and much more.