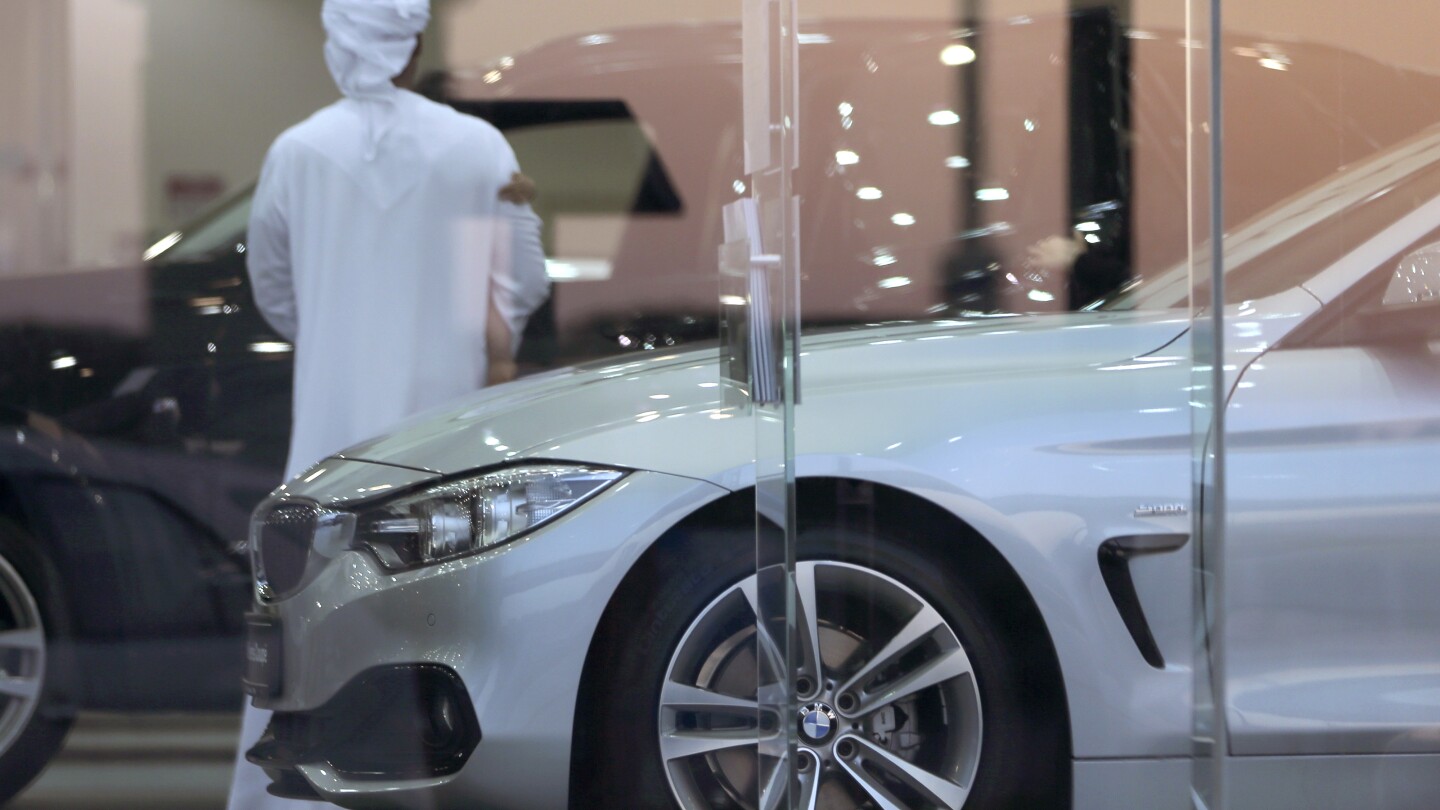 DUBAI, United Arab Emirates (AP) — An online influencer has been arrested in Dubai over a satirical TikTok video in which he portrays a brash Emirati on a spending spree inside a luxury car showroom.
The comedic sketch, in which he tosses stacks of bills at bewildered employees and offers to buy the most expensive car — a $600,000 Ferrari SF90 — poked fun at the lavish lifestyles on display in the city, known for its gleaming skyscrapers and over-the-top tourism attractions.
Dubai is more socially lenient than much of the Middle East, with a relaxed dress code, bars and clubs serving alcohol — and even a local comedy scene. But vaguely worded laws forbid any speech, including journalism and satire, that is deemed critical of authorities or insulting to the United Arab Emirates, the federation of sheikhdoms that includes Dubai.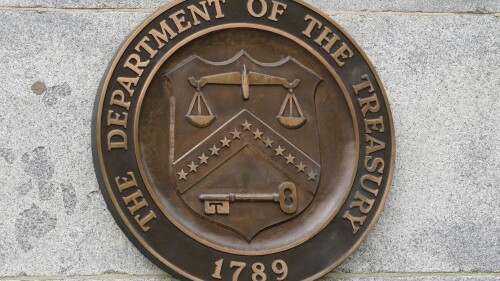 The United States has imposed sanctions on roughly 120 firms and people in an effort to choke off Moscow's access to products, money and financial channels that support its continued invasion of Ukraine.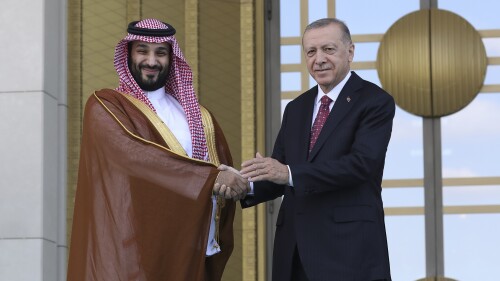 Turkish Finance Minister Mehmet Simsek says Turkey and the United Arab Emirates have signed deals worth $50.7 billion, as President Recep Tayyip Erdogan rounds off a three-country tour of the Gulf.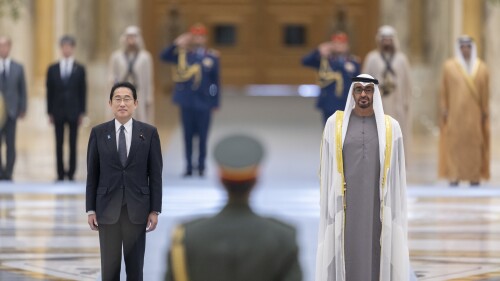 Japanese Prime Minister Fumio Kishida visited the United Arab Emirates as part of a swing through the Arab Gulf states focused on energy and commerce.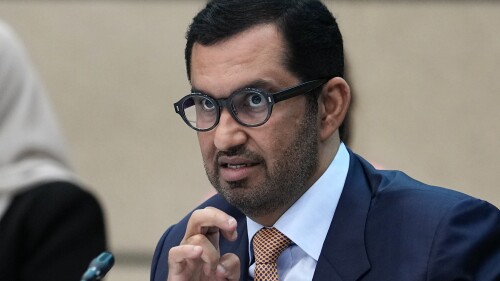 The head of this year's United Nations climate talks is calling for governments and businesses to tackle global warming by reducing greenhouse gas emissions in all regions and sectors if they want to stop the planet from passing a key temperature limit agreed on more than seven years ago.
The influencer, Hamdan Al Rind, who refers to himself as the "Car Expert" online, is a UAE resident of Asian nationality. He boasts over 2.5 million followers on the popular video-sharing site TikTok. His latest video attracted millions of views and was widely shared before being taken down following his arrest.
In the video, he is wearing a kandura, the long white robe typically worn by Emirati men, sunglasses and a surgical mask. He speaks in English with a heavy Arabic accent, shouting clipped sentences at the dealership's employees while his assistants haul around a stretcher filled with stacks of cash.
The Federal Prosecution for Combating Rumors and Cybercrimes says he is accused of "abusing the internet" by posting "propaganda that stirs up the public opinion and harms the public interest." It said the video "promotes a wrong and offensive mental image of Emirati citizens and ridicules them," the state-run WAM news agency reported on Sunday.
The WAM report described the video but did not identify the influencer or specify his nationality. It's unclear when exactly Al Rind was arrested or what penalties he could face. It's not known whether he has hired an attorney.
Just last month, a UAE resident of Arab nationality was sentenced to five years in prison and a $136,000 fine for violating hate-speech laws by posting a video ranting against men and domestic workers. Prosecutors had ordered her arrest "in the context of the 'buzz' generated by the posting of the offending video," WAM reported.
A vaguely-worded cybercrime law enacted in January 2022 heavily restricts expression and assembly, criminalizing virtually any form of political opposition and anything that could harm the reputation of the UAE or its leaders. Fifteen human rights groups have called for the law to be repealed or amended.
Ahmed Mansour, the owner of Luxury Super Car Rentals Dubai, where Al Rind filmed his video, said he thought the man was an Emirati citizen.
"He came in, he wanted to shoot a video, I said 'yes.' If it didn't happen in my showroom, it probably would have happened somewhere else," he told The Associated Press. "Some people thought it was offensive, some people thought it was funny, everyone has their own opinion."
"I thought he understood the law," Mansour added.
Al Rind, who operates his own car dealership in the UAE, has posted satirical videos before — including one that went viral in which he portrays a wealthy Emirati purchasing cars for each of his four wives — besides video tutorials on how to fix vehicles.
The UAE is home to some of the world's wealthiest individuals, and Dubai boasts the world's tallest skyscraper, a ski resort inside a shopping mall, and luxury neighborhoods built on man-made islands shaped like a palm tree and the world map. Dubai's fleet of police cars includes a $2.5 million Bugatti Veyron and a $500,000 Lamborghini Aventador.
Emirati citizens, who are far outnumbered by expatriates, enjoy lavish cradle-to-grave social benefits funded by the country's large petroleum reserves.
Some Emiratis have posted videos in recent years showing themselves making impromptu purchases of high-end cars and watches, riding thoroughbreds through the desert, and driving convertibles with cheetahs and lions in passenger seats.
But authorities are more sensitive to such portrayals by foreigners. Laws against hate speech and public incitement target anything seen as aggravating political, religious or ethnic differences in the intensely cosmopolitan country, which portrays itself as a beacon of tolerance and co-existence.
On Sunday, the Interior Ministry announced an investigation into another video featuring two men in a high-end sportscar stranded on a desert road. The video shows a female Emirati police officer arriving at the scene and assisting them by sticking a gas pump into the ground and refilling their tank.
"In our country, no problem with gas," she says.