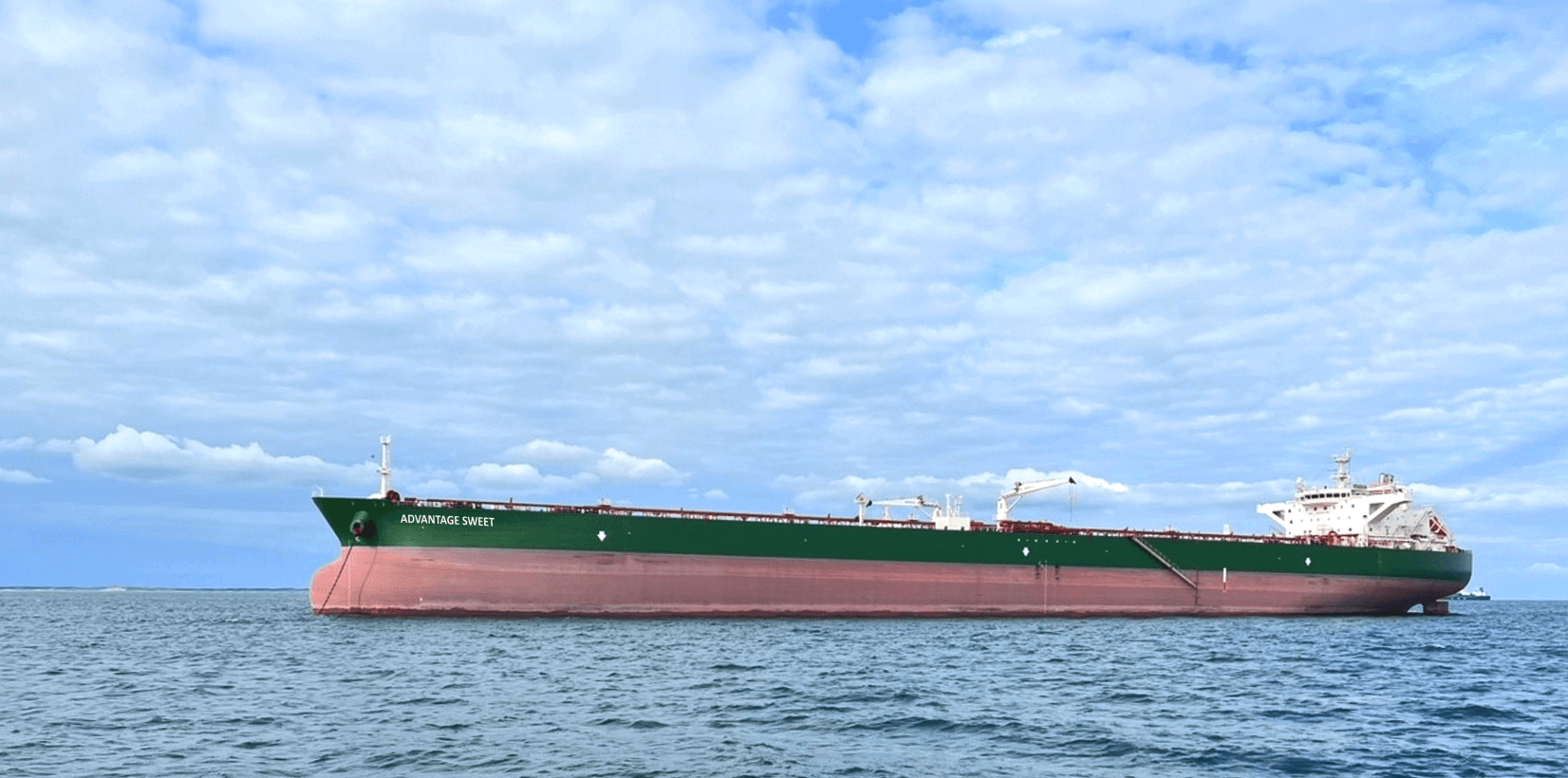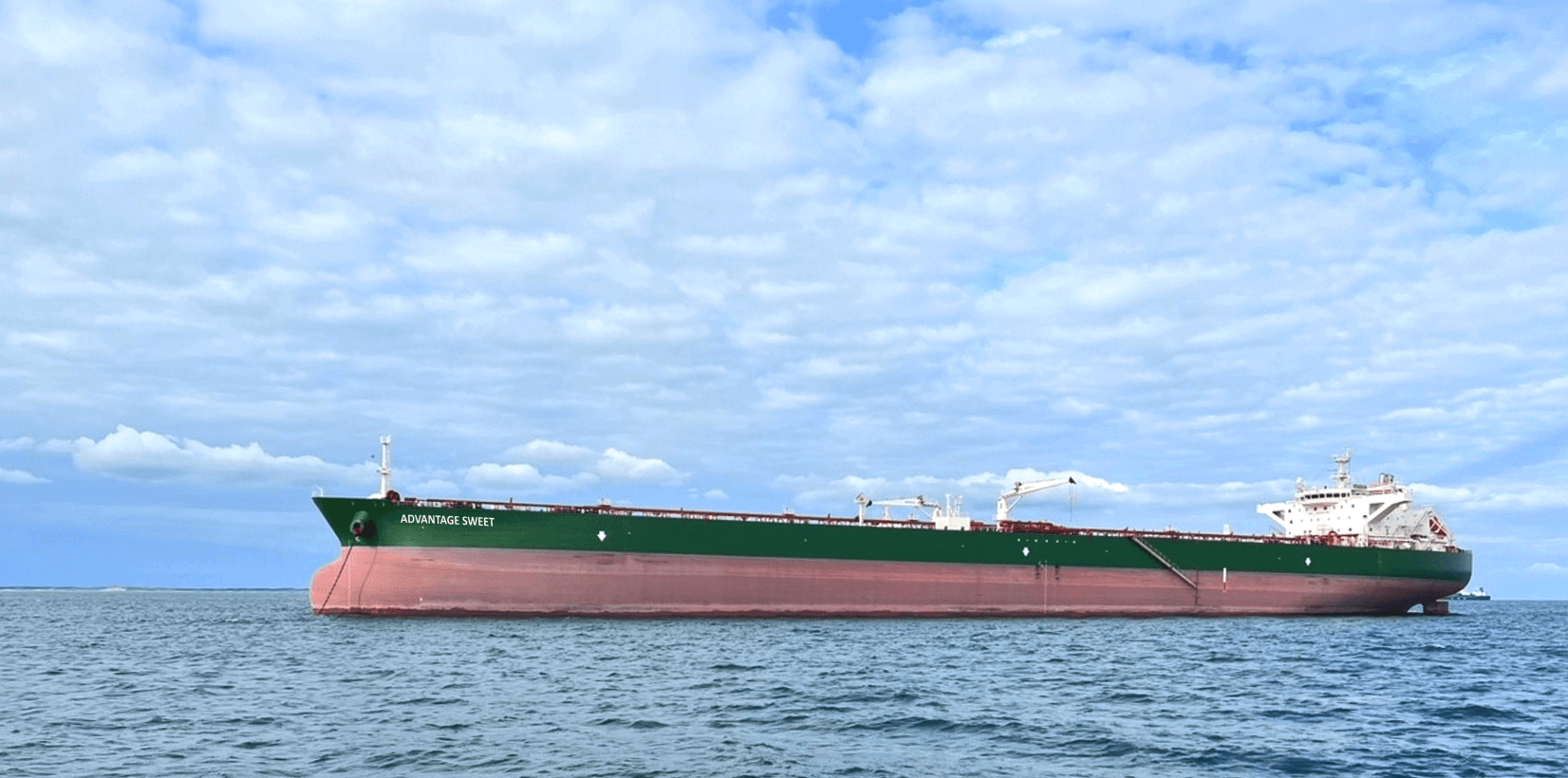 Tanker Advantage Sweet. Advantage Tanker ImageThis post will be updated as new information becomes available.
Iranian naval forces seized an oil tanker in the Gulf of Oman on Thursday, U.S. 5th Fleet announced.
The Marshall Island-flagged Advantage Sweet was captured at 1:15 p.m. local time on Thursday about 40 miles east of Fujairah, UAE south of the Strait of Hormuz, according to merchant ship traffic data from Marine Traffic.
The oil tanker had departed from Kuwait and was headed for Houston, according to trip data.
U.S. Central Command issued an initial statement on Thursday placing the blame on the Islamic Revolutionary Guard Corps Navy but later revised its statement placing responsibility on the regular Iranian Navy after a P-8A Posiedon surveilled the tanker.
"Advantage Sweet was seized by the Islamic Republic of Iran Navy while transiting international waters in the Gulf of Oman. The oil tanker issued a distress call during the seizure. U.S. 5th Fleet is monitoring the situation.," reads the revised statement.
"In the past two years, Iran has unlawfully seized at least five commercial vessels sailing in the Middle East."
Iranian media said the seizure of the tanker was the result of an overnight collision between Advantage Sweet and an unknown Iranian ship.
"[An] unknown ship collided with an Iranian vessel last night in the Persian Gulf, causing several Iranian crew members to go missing and get injured," reads the report.
According to the manager of the tanker, Advantage Sweet was being escorted to an Iranian port with a crew of 24.
"The safety and welfare of our valued crew members is our No. 1 priority," Advantage's statement reads.
"Similar experiences show that crew members of vessels taken under such circumstances are in no danger."
The IRGC has attacked and seized a series of tankers as part of Tehran's ongoing tensions with the West. In addition to the tanker seizures, the IRGC has been tied to several lethal drone attacks on ships with business ties to Israel.
"While the kidnapping of a Marshall Islands-flagged tanker marks the first such activity by Iran in 2023, tanker kidnapping and harassment of maritime traffic have been part and parcel of the Islamic Republic's security policy, particularly during periods of peak tensions such as during the Iran-Iraq War, oil sanctions, and post-2019 maximum pressure period," Behnam Ben Taleblu, an Iran expert at the Foundation for the Defense of Democracies, told USNI News on Thursday.
"While the Iranian press alleges there was a collision between the tanker and an Iranian vessel the night before, Tehran has long attacked foreign-flagged tankers and oil installations as a way to adjudicate conflicts with adversaries. This is likely a continuation of that pattern."